North Branford Pollinator Pathways
Go Pesticide free. Consider organic alternatives to these poisons that are harming our waterways and animals.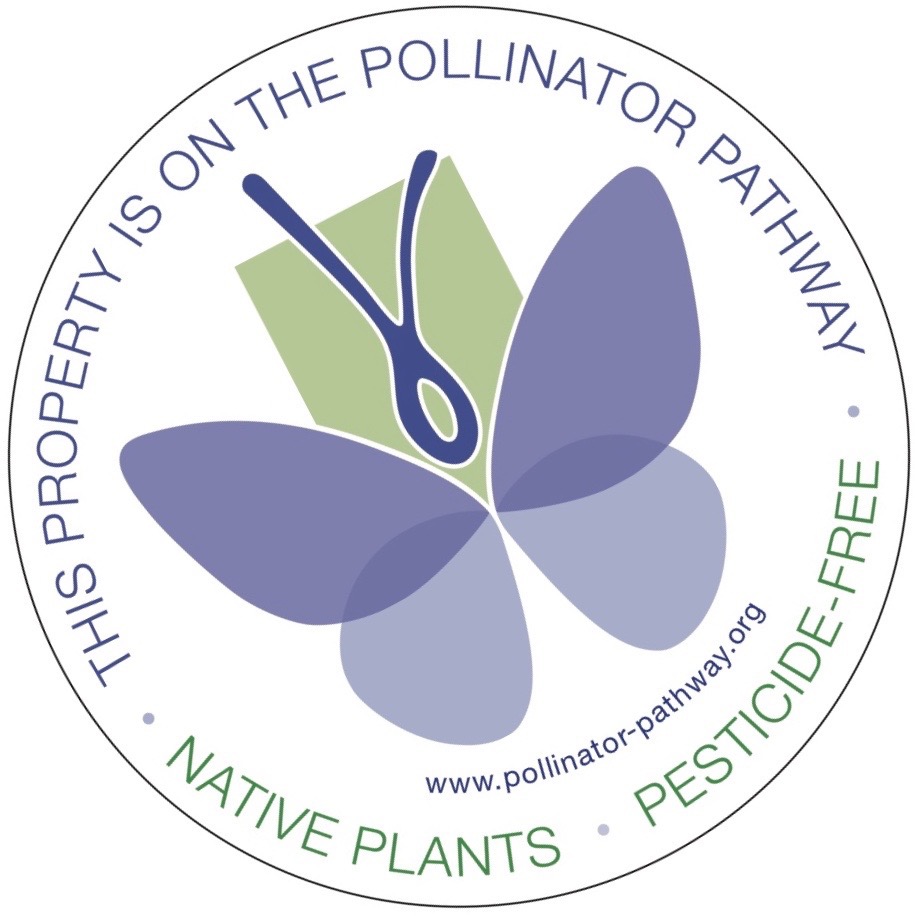 The Pollinator Pathway is a corridor of pollinator friendly gardens that provide habitat and nutrition for bees, birds, butterflies and other animal pollinators that move pollen from plant to plant.  More than 35% of our food grows as a result of their work. This is especially important in an agricultural community like North Branford. Our farmers have been renting bees to pollinate. You can help and it's completely doable.
Plant native plants such as liatris, spiderwort, or New England aster. Rid your property of invasive plants such as garlic mustard and Japanese barberry (tick haven).
If you are interested in "Beeing" part of North Branford's Pollinator Pathway, just plant native plants to attract pollinators. Our goal is to continue up the Connecticut shoreline from New York to Rhode Island.  Our neighbors are participating. This is a joint project of the North Branford Land Conservation Trust and the Sunflower Project.
Free Wildflower seeds are distributed throughout town – below is a list of sites North Branford residents may pick up a seed packet (please call to confirm availability):
The Atwater Library
The Edward Smith Library
North Branford Town Hall
Interested in purchasing a Pollinators Pathway sign for your garden?
If you would like to purchase an attractive, sturdy sign, contact Bonnie at 203-605-5509 to arrange payment and drop off of the sign or by email
BSymansky323@gmail.com
.  The requested donation for the sign is $20.00.  Cash is king but checks can be made out to the 'North Branford Land Conservation Trust'.
The North Branford Land Conservation Trust
PO Box 378
No. Branford, CT 06471-0378
Attn: Bonnie f
Information for planting to attract pollinators in the Eastern US:
Information about pollinators:
More information? Interested in Volunteering? Let us Know!